PRESERVED ORENSTEIN & KOPPEL STEAM LOCOMOTIVES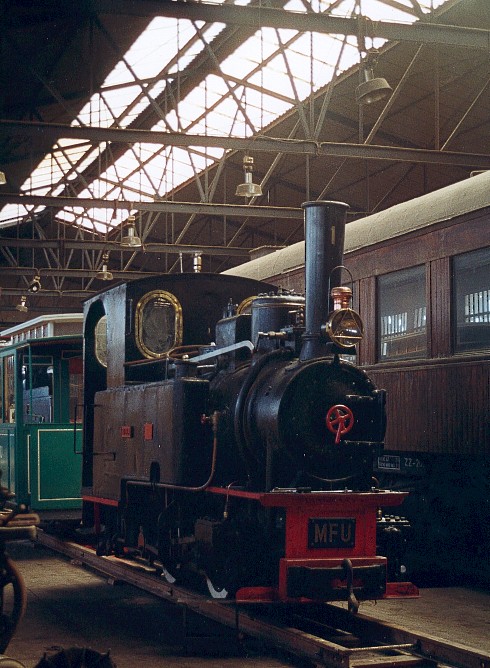 LOCATION
Seņor Valero, Ejea de los Caballeros, Zaragoza, Spain
RAILWAY NUMBER
1 "Hulla"
RAILWAY
Minas de Utrillas
WHEEL ARRANGEMENT
Bt
HORSE POWER
50
GAUGE
600mm
BUILDER
O&K
BUILDER'S NUMBER
1166
YEAR BUILT
1903
PREVIOUS
RAILWAYS AND NUMBERS
CONDITION
excellent, in working order
PHOTO BY
Jordi Comella
PLACE AND DATE
Zaragoza
NOTES
one of the several 600mm locos of the Minas de Utrillas which were rescued for preservation in the early 1980's, this loco originally stood in a playground in Utrillas before being purchased by Seņor Valero. In 2000 it was restored to working condition. Another loco from Minas de Utrillas is preserved in the Deutsches Technik Museum in Berlin, and has been widely reported as being O&K 1166. In fact it is Jung 681, which was No. 2 "Lignito".