PRESERVED ORENSTEIN & KOPPEL STEAM LOCOMOTIVES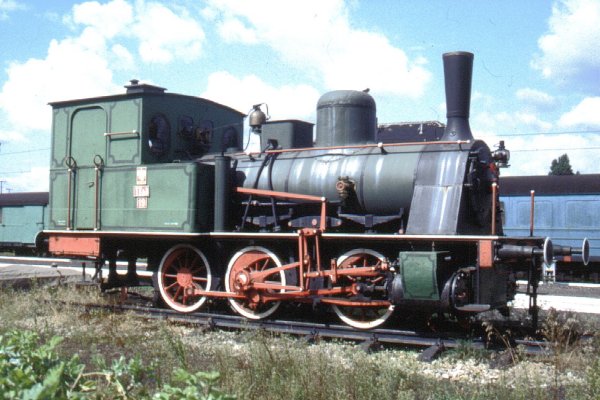 LOCATION
PKP depot Torun, Poland
RAILWAY NUMBER
TKh1-19
RAILWAY
Polskie Koleje Panstwowe (Polish State Railways)
WHEEL ARRANGEMENT
Ct
HORSE POWER
250
GAUGE
1435mm
BUILDER
O&K
BUILDER'S NUMBER
1443
YEAR BUILT
1905
PREVIOUS
RAILWAYS AND NUMBERS
built for KPEV T 3 Bromberg 1811, renumbered in 1906 to Bromberg 6157, in 1919 to Osten 6157. From 1925 it was DR 89 7490, and in 1945 it passed to PKP as TKh1-19. It was sold to the sugar factory in Melno, where it worked until around 1975.
CONDITION
Good, not in working order
PHOTO BY
MM
PLACE AND DATE
Torun, July 1991
NOTES
although the history of this loco is clearly recorded as given above, investigation of the motion only revealed the number 1444 (several times), but O&K 1444 is equally definitively recorded as DR 89 7491, which went to CSD in 1945.