PRESERVED ORENSTEIN & KOPPEL STEAM LOCOMOTIVES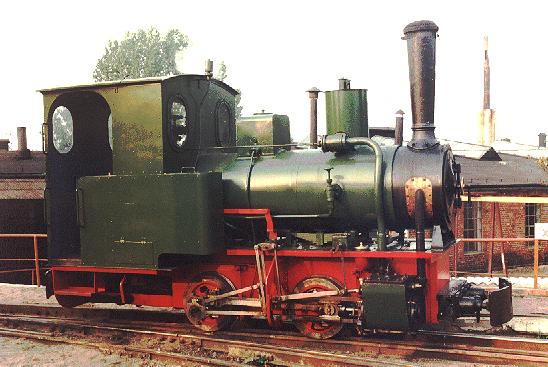 LOCATION
Herr Horst Kassel
RAILWAY NUMBER
RAILWAY
Casseler Basalt AG
WHEEL ARRANGEMENT
Bt
HORSE POWER
50
GAUGE
750
BUILDER
O&K
BUILDER'S NUMBER
2908
YEAR BUILT
1908
PREVIOUS
RAILWAYS AND NUMBERS
Cöln-Frechener Cristall Sandwerke GmbH, Frechen
CONDITION
excellent, operating
PHOTO BY
Tadeusz Suchorolski
PLACE AND DATE
Bialosliwie, Poland, 26.9.1992, after overhaul at Pila
NOTES
Originally delivered to Cöln-Frechener Cristall Sandwerke GmbH, Frechen, a 750mm gauge line, this loco later worked at Casseler Basat AG, where it may have been regauged to 600mm. After withdrawal from service there it was at the Verkehrsschulgarten in Kassel, passing in 1987 to the Eisenbahnfreunde Bebra. In 1991 it was acquired by Herr Michael Horst of Kassel, and overhauled at Pila works in Poland. A report that it was 2909 was false.