PRESERVED ORENSTEIN & KOPPEL STEAM LOCOMOTIVES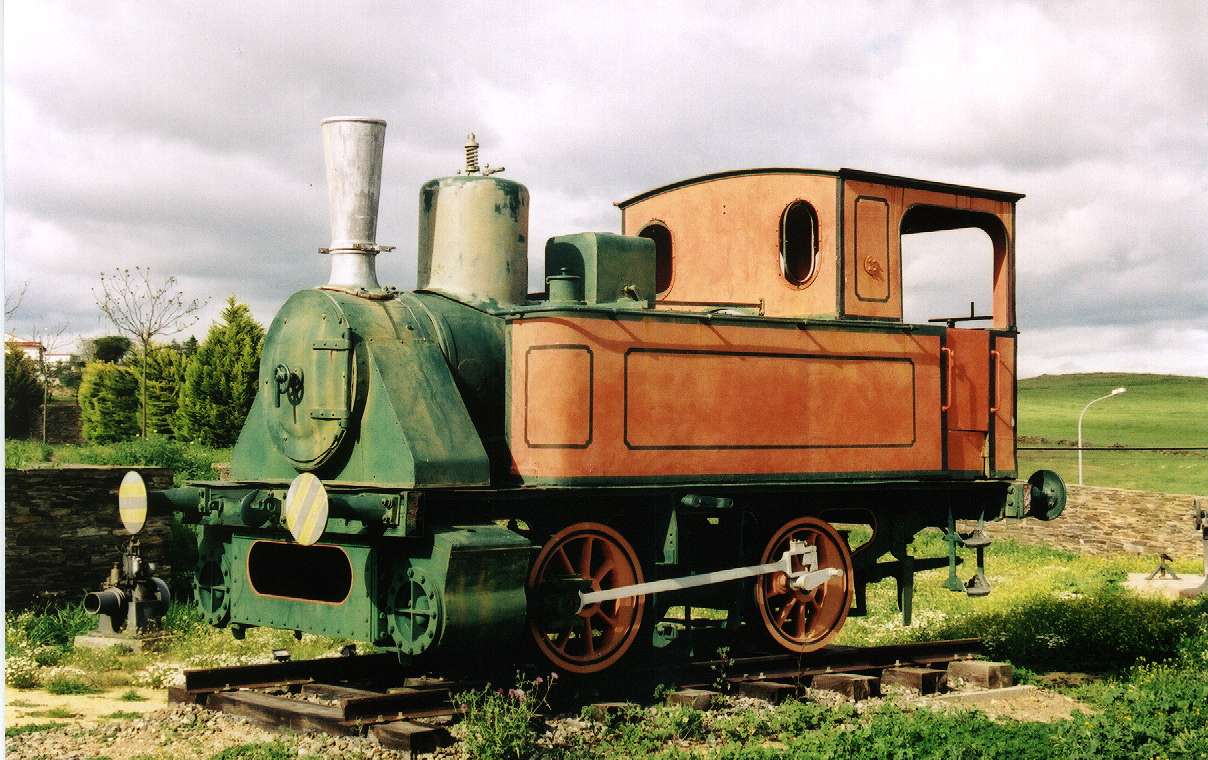 LOCATION
in the garden of the town museum, Valverde del Camino, Huelva province, Spain
RAILWAY NUMBER
2
RAILWAY
Junta de Obras del Puerto (JOP) Huelva
WHEEL ARRANGEMENT
Bt
HORSE POWER
125
GAUGE
1674mm
BUILDER
O&K
BUILDER'S NUMBER
3015
YEAR BUILT
1908
PREVIOUS
RAILWAYS AND NUMBERS
JOP 10
CONDITION
moderate, displayed out of doors, motion mostly missing
PHOTO BY
MM
PLACE AND DATE
Valverde del Camino, March 2001
NOTES
the port of Huelva operated a number of these O&K tank engines on the broad gauge lines in the dock area. Identification of these was always a problem, but there is now general agreement that this is 3015. Although most of the motion (where the works number is usually stamped) is missing, both crossheads carry the number 2352, but 3015 is reported as being stamped on the frame. The museum at Valverde del Camino is located in the old headquarters of the Buitron Railway, an English company which operated a 1067mm (3'6") line from mines at Buitron to San Juan del Puerto.