PRESERVED ORENSTEIN & KOPPEL STEAM LOCOMOTIVES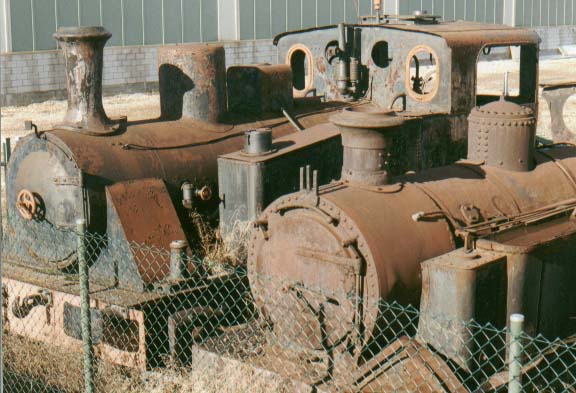 LOCATION
currently under restoration in Mieres, Asturias province, Spain
RAILWAY NUMBER
10
RAILWAY
Azucarera de Alfaro
WHEEL ARRANGEMENT
Ct
HORSE POWER
200
GAUGE
1674mm
BUILDER
O&K
BUILDER'S NUMBER
7117
YEAR BUILT
unknown, probably built 1914, but delivery may have been delayed by the war.
PREVIOUS
RAILWAYS AND NUMBERS
Puerto de Valencia
CONDITION
moderate to poor, kept out of doors for several years
PHOTO BY
Jordi Comella
PLACE AND DATE
Huesca
NOTES
originally delivered to Valencia, then used at Alfaro sugar factory, the locomotive was discovered in a scrapyard in Huesca. It has now been privately purchased, and is undergoing restoration in Mieres for display soemwhere in Asturias.