PRESERVED ORENSTEIN & KOPPEL STEAM LOCOMOTIVES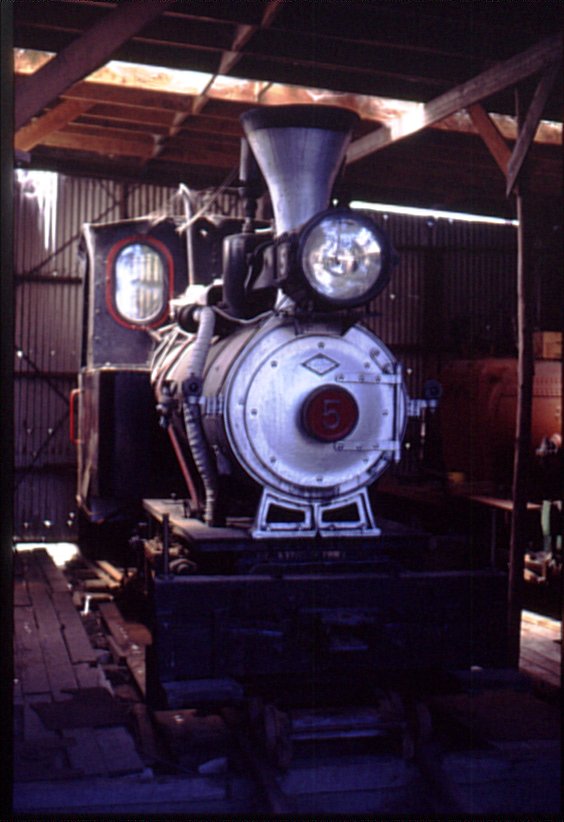 LOCATION
Alton & Pacific Railroad, Alton, California, USA
RAILWAY NUMBER
5
RAILWAY
Franz Heimer, Frankfurt/Main, Germany
WHEEL ARRANGEMENT
Bt
HORSE POWER
50
GAUGE
600mm
BUILDER
O&K
BUILDER'S NUMBER
12676
YEAR BUILT
1935
PREVIOUS
RAILWAYS AND NUMBERS
delivered new to Franz Heimer, Frankfurt/Main, Germany
CONDITION
good, stored under cover, in working order until about 1985
PHOTO BY
MM
PLACE AND DATE
Alton, August 1988
NOTES
for many years the loco worked tourist trains on the small circuit of track on Frank Bayliss' estate in Alton. Increasing insurance premiums made it more and more difficult and uneconomic to run the trains, and services ceased in the late 1980s. The whole railway was sold to an investor who planned to move it to Guam, but that hasn't happened yet. See Harry Marnell's website, which is updated periodically, for many more photos, a map of the line, and much more.