PRESERVED ORENSTEIN & KOPPEL STEAM LOCOMOTIVES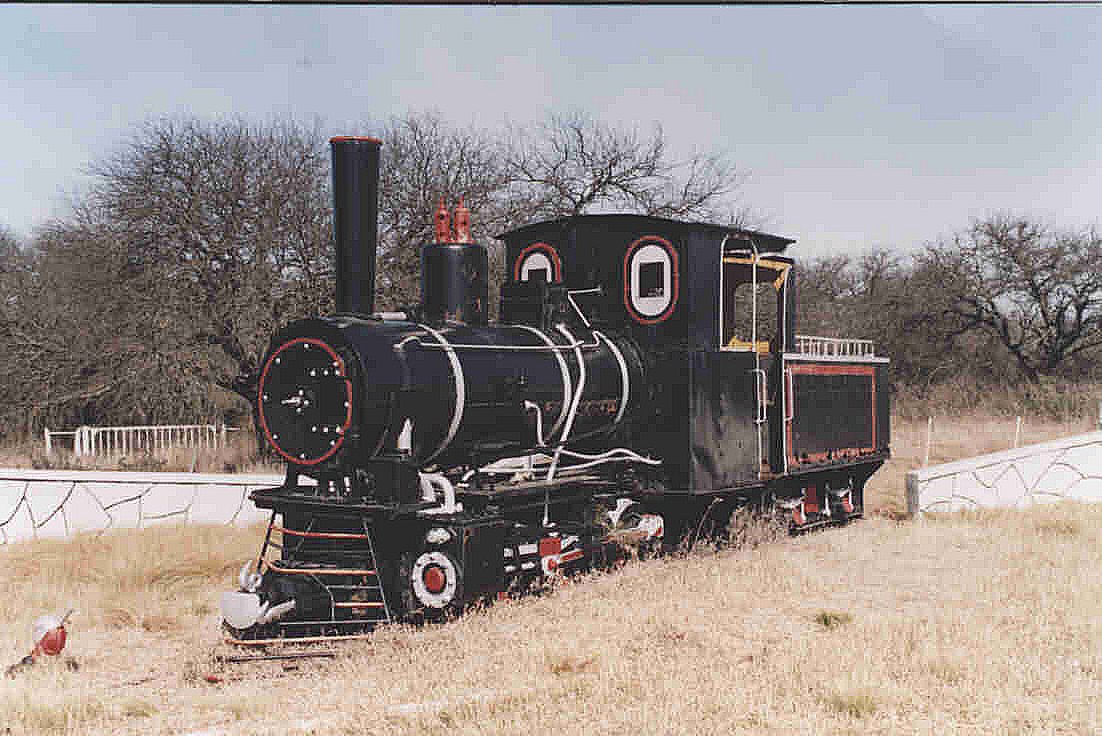 LOCATION
Macachin, La Pampa province, Argentina
RAILWAY NUMBER
RAILWAY
Cia Introductora
WHEEL ARRANGEMENT
C + t
HORSE POWER
50
GAUGE
600mm
BUILDER
O&K
BUILDER'S NUMBER
12705
YEAR BUILT
1935
PREVIOUS
RAILWAYS AND NUMBERS
CONDITION
moderate, displayed in the open air
PHOTO BY
Jorge Waddell
PLACE AND DATE
Macachin
NOTES
CRJ 96 reported the loco as being either 12705 or 12706. The former has been confirmed by Jorge Waddell. 12706 may be at Puente Blanco, but see CRJ96..