PRESERVED ORENSTEIN & KOPPEL STEAM LOCOMOTIVES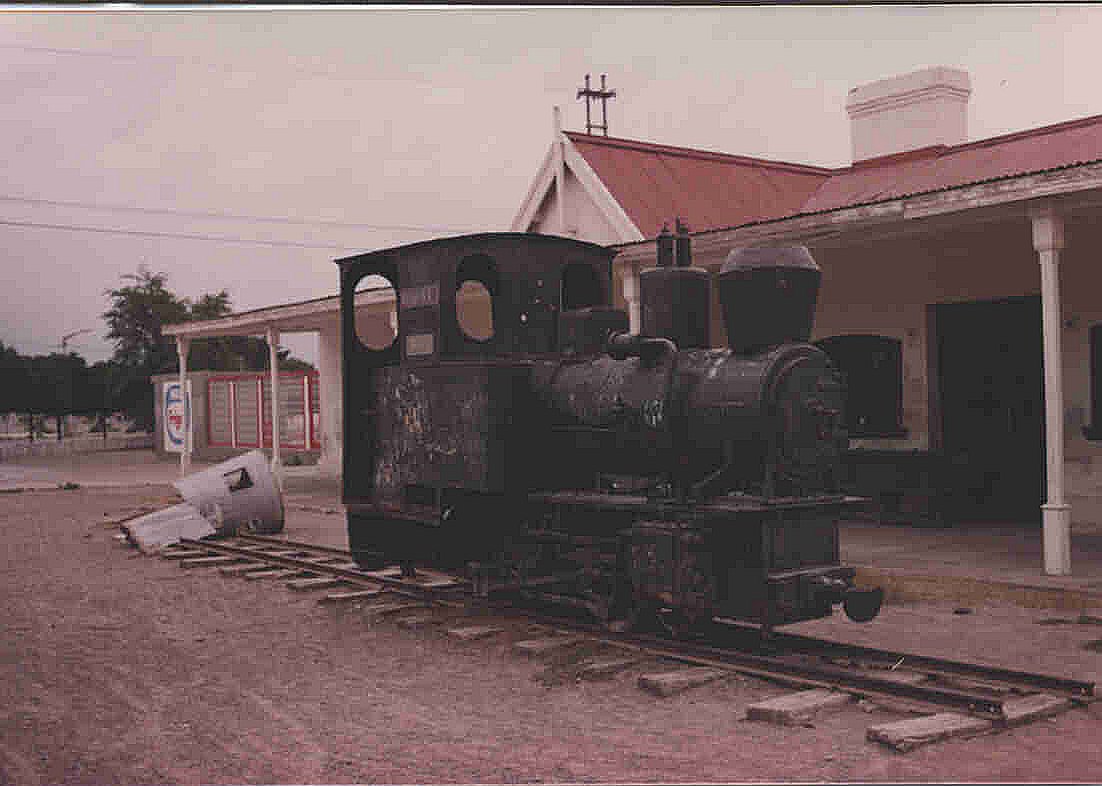 LOCATION
Trelew, Chubut province, Argentina
RAILWAY NUMBER
"Rodolfo"
RAILWAY
Florentino Ameghino Dam construction project
WHEEL ARRANGEMENT
Bt
HORSE POWER
30
GAUGE
600mm
BUILDER
O&K
BUILDER'S NUMBER
12861
YEAR BUILT
1936
PREVIOUS
RAILWAYS AND NUMBERS
Delivered new to Grün & Bilfinger, Buenos Aires, probably for the Rio Negro dam construction scheme.
CONDITION
moderate, displayed in the open air
PHOTO BY
Jorge Waddell
PLACE AND DATE
Trelew, January 1993
NOTES
CRJ 88 and 93 raised some confusion that there might be two locos in Trelew, but latest evidence suggests there is only this one. The old Chubut Railway station is now the town museum, in Avenida Fontana, and the loco is displayed outside. See Martin Coombs' Patagonian Railway site for another picture and more details.