Our work on the hard-rods gel with
Claudia Ferreiro-C&oacuterdova
and
Jeroen van Duijneveldt
is accepted by PNAS!
(
link to paper
)
Welcome our new students, Katherine Skipper, Ben Carter, Laurent Vaughan, Max Kloucek, and Emily Manogg!
Bad
news for making glasses: New universal mechanism of crystallisation discovered in mixtures. Published in PRX with Roskilde group, Denmark.
(
link to paper
)
Josh Robinson's
Herculean efforts
to seek
the truth
are rewarded with an Editor's Pick in Phys. Rev. Lett.
Congratulations to Ioatzin Rios de Anda
for her
excellent
mermaid
artwork, which was selected for the cover of Soft Matter, not to mention being the
most remarkable Mexican Student in the UK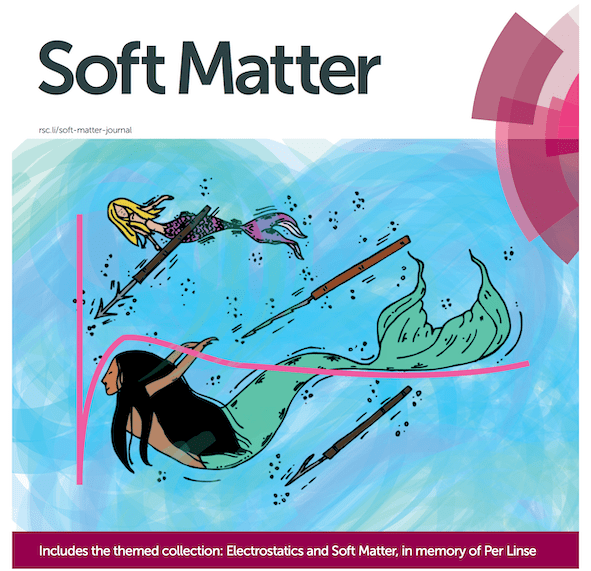 James Hallett
introduces
Nano-Particle Resolved Studies
, which uses STED nanoscopy to track the coordinates of particles so much smaller than the state-of-the-art that the sampling increases by a thousand times.
(
link to paper
)
Congratulations to
Nariaki Sakai
for winning the poster prize at
Unifying Concepts in Glass Physics VII
and
Jun Dong
for winning the poster prize at the Institue of Physics School "Solutions in the Spring" 2018.