Back
Clay-polymer composites
---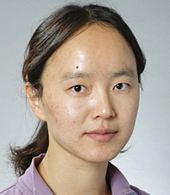 Yan Zhang (previous student, left the group in 2008)
Project summary
Clay-polyolefin composites have superior applicable properties such as decreased gas permeability, a higher modulus, increased strength and heat resistance, decreased flammability, increased biodegradability of biodegradable polymers, etc. However the reason for these improved properties is far from clear. The aim of this project is to investigate which factors affected the properties of the composites.
NMR, Mastersizer, rheology, x-ray photoelectron spectroscopy, wide angle x-ray scattering, small-angle neutron scattering etc will be used to study the system.
I would like to thank Imerys and EPSRC for funding this project.
http://www.imerys.co.uk/