About
---
Our research group is headed by Professor Kevin Booker-Milburn and our research interests include photochemistry, palladium (II) catalysis and natural product total synthesis. We are based in the School of Chemistry in the University of Bristol.
Professor Kevin Booker-Milburn is Director of the Bristol Chemical Synthesis Centre for Doctoral Training with which we closely collaborate.
Latest News
---
Dr. Robert Heap has joined the group.
For previous news click here.
Latest Publication
---
Batch versus Flow Photochemistry: A Revealing Comparison of Yield and Productivity; Dr. Luke D. Elliott, Dr. Jonathan P. Knowles, Dr. Paul J. Koovits, Katie G. Maskill, Michael J. Ralph, Dr. Guillaume Lejeune, Lee J. Edwards, Richard I. Robinson, Ian R. Clemens, Brian Cox, David D. Pascoe, Guido Koch, Martin Eberle, Malcolm B. Berry and Prof. Kevin I. Booker-Milburn Chem. Eur. J. 2014. DOI.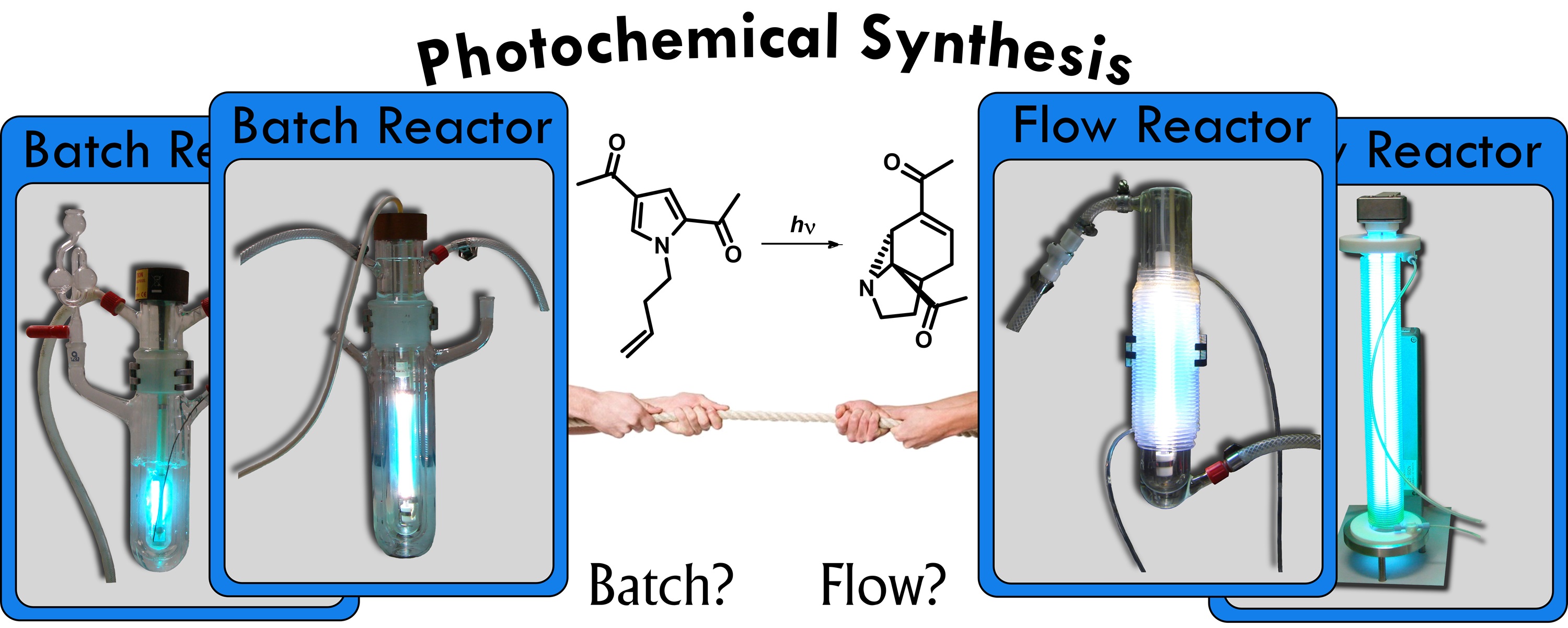 For previous publications click here.